Aaron's is an American speciality retailer founded by R Charles Loudermilk in 1955. Specializing in lease-to-own model, Aaron's primarily deals with furniture, electronics and appliances.
How to Contact Aaron's
 

Customer Support/Phone Number?

Customer Care phone: 1-800-950-7368
Email: [email protected]
Website: https://www.aarons.com/
Aaron's registered office address
400 Galleria Pkwy SE, Suite 300, Atlanta, Georgia 30339, United States
Aaron's Overview
The company, headquartered at Atlanta, Georgia, employs more than 11,000 across the country.
Aaron's currently operates close to 1,860 own and franchised stores in US and Canada.
Aaron's also has an ecommerce channel where shoppers can purchase furniture and appliances.
How to find Aaron's?
You can check here
Contact Aaron's support on Social Media (click on the icons)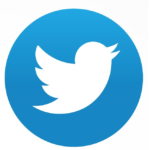 About Aaron's
On the website, you can book living room sets, sofas, sectionals, recliners, mattress sets, rugs, televisions, gaming, desktops, laptops, home theater, washers, refrigerators, dishwashers, freezers, air conditioners, among others. Featured brands include Philips, LG, Samsung, Whirlpool, HP, Maytag, Ashley and Frigidaire. The lease-to-own option brings all top quality products and brands to buyers. Aaron's offers free delivery and setup. Service and repairs are also included. To schedule your free delivery, buyers can pick a date and time and store will deliver items to door.
Aaron's Frequently Asked Questions(FAQs)
How long will it take for my item to arrive?
Delivery times vary based on the merchandise selected.
The expected delivery time will be displayed during the checkout process.
If you have already completed your order, you can find the expected delivery time on the "Aaron's Order Confirmation".
What forms of payment do you accept?
Aaron's accepts cash, checks, money order, and all major credit cards at most locations.
onsite mailbox, external email accounts or social connections such as FB, twitter, linkedin or Google+.
Does my item come with a warranty?
Aaron's offers a Limited Extended Warranty for an additional 60 days after ownership (except in NC and WA).
In addition, in some states, the Aaron's Club program offers paid out product service protection to members for up to one year after ownership for an additional monthly membership fee.
To contact your local store, please visit our Store Locator.
Review Aaron's
Share your review below using the comment box. Your review will be published in this section.
Rate Aaron's Customer Care
Click on below stars to rate