About You is a Germany fashion ecommerce company owned and operated by the Collins GmbH, a subsidiary of the Hamburg-based Otto Group. Launched in the year 2013, About You is a one stop destination for apparel, accessories and footwear.
How to Contact AboutYou
 

Customer Support/Phone Number?

Customer Care phone: 0800/30 15 085
Email: [email protected]
Website: https://www.aboutyou.de/
AboutYou registered office address
About You GmbH, Domstrasse 10, 20095 Hamburg, Germany
AboutYou Overview
Discount shoppers can navigate to the Sale section to discover items with 50-70% off retail price.
There are a number of categories for shopping in a jiff.
There is a Premium section for top quality clothing.
Founded: 2014
How to find AboutYou?
You can check here
Contact AboutYou support on Social Media (click on the icons)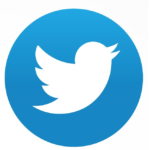 About AboutYou
About You was launched in Germany on May 5th 2014. Shopping can be done on the About You website as well as smartphone app for Android and iOS. On the homepage you will find some of the latest and trending. Featured brands include Only, Vero Moda, Heine, Mango, S.Oliver, Vila Clothes, Adidas, Nike, Reebook, Levi's, Calvin Klein, Boss, and Pieces. You can also find clothing with About You label.
AboutYou Frequently Asked Questions(FAQs)
Are international orders also accepted?
Our articles can currently be delivered to the following countries: Germany, Austria, the Netherlands, Belgium, Switzerland, Poland, the Czech Republic, Slovakia, Hungary, Romania, Slovenia, Estonia, Latvia and Lithuania.
If you would like to be informed by e-mail as soon as we deliver to other countries, then please register for our newsletter.
What is the payment term?
You have 14 days to pay your bill.
How long is the delivery time?
We usually deliver immediately available items within 1-3 working days.
Review AboutYou
Share your review below using the comment box. Your review will be published in this section.
Rate AboutYou Customer Care
Click on below stars to rate