Absa bank is a South African-based financial services group.
How to Contact Absa Bank Customer Support/Phone Number?
Customer Care phone: 08600 08600
Email: [email protected]
Website: https://www.absa.co.za/personal/
Absa Bank registered office address
Absa Towers West, 15 Troye Street, Johannesburg, Gauteng, South Africa.
About Absa Bank
CEO: Daniel Mminele (15 Jan 2020–)
Founded: 1991
Number of employees: 40,000+ (permanent) (2020)
Parent organizations: Barclays, ABSA GROUP LTD
Absa Bank, a wholly-owned subsidiary of the Absa Group, offers a range of retail, business, wealth management, corporate, and investment solutions to customers and clients across South Africa. Their ambition is to sustainably create shared value and play an integral role in our customers' and clients' life journey, empowering them to achieve more and to recommend us to family, friends, and business associates.
Absa is a truly African brand, inspired by the people they serve and determined to be always brave, passionate, and ready so that they can make Africa proud.
ABSA Banking Sectors
Personal Banking
Private Banking
Business Banking
Corporate and Investment Banking
Wealth Banking
Title deeds campaign
Premium Account
Gold Value Bundle
Health Insurance Cover
Student Loan
Contact Absa Bank support on Social Media (click on the icons)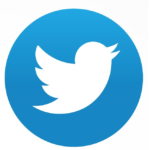 Download the Absa Bank app
Absa Bank App on Google play
Absa Bank App on Apple App Store
Absa Bank Overview
Absa Group Limited is listed on the JSE and is one of Africa's largest diversified financial services groups with a presence in 12 countries across the African continent, as well as offices in the United Kingdom and the United States.
Absa is the Lowest banking fee in South Africa.
Review Absa Bank
Share your review below using the comment box. Your review will be published in this section.
Rate Absa Bank Customer Care
Click on the below stars to rate.