AdvoCare International, L.P. is an American dietary supplement company and former multi-level marketing company.
How to Contact AdvoCare Customer Support/Phone Number?
Customer Care phone: 1-800-542-4800, 972-665-5900
Email: N/A
Website: https://www.advocare.com/
AdvoCare registered office address
AdvoCare International, LLC, 2800 Telecom Pkwy, Richardson, TX 75082, United States.
About AdvoCare
Founder: Charles E. Ragus
Founded: 1993
Number of employees: 247 (est., 2013)
Type of business: Private
AdvoCare International, L.P. is an American dietary supplement company and former multi-level marketing company that was determined by the U.S. Federal Trade Commission to be operating a pyramid scheme. The company, headquartered in Plano, Texas, was founded in 1993 by Charles Ragus and employed roughly 250 people in 2013. When AdvoCare switched from multi-level marketing to single-level direct selling in 2019, it claimed a network of approximately 100,000 independent distributors.
Products to Fit Your Goals
Everyday people from across the nation achieve a healthier lifestyle, discover renewed energy and reach a new level of physical fitness with the help of AdvoCare products.
An active lifestyle needs energy. From drink mixes to bars and ready-to-drink products, AdvoCare Energy products support mental focus, hydration, and on-the-go nutrition.
Safe and effective weight-management solutions. Slim down, tone up, and take control with the help of shakes and supplements to fit your lifestyle.
We're just as relentless as you are. The demands of athletic and weight training are what inspired us to create our Sports Performance Line. Make the most out of your workout with supplements to support muscle performance, endurance, and repair — before, during, and after training.
Designed to help you reach and maintain a well-balanced lifestyle, Wellness Line provides essential vitamins, minerals, and nutrients for a healthier you.
AdvoCare Products are easily available
Flipkart
Amazon
Contact AdvoCare support on Social Media (click on the icons)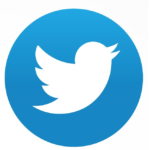 AdvoCare Overview
Charles E. Ragus founded AdvoCare, a health and wellness company, with the commitment to be an advocate who cared. The foundation focuses on the life-destroying epidemic of childhood obesity in an effort to help fulfill its larger mission – to help all children be happy, healthy, and safe.
FAQs
1. How do I return AdvoCare products?
AdvoCare has a total satisfaction guarantee. We believe in our products. If they did not meet your expectations for any reason, call our Customer Service team at 1-800-542-4800 within 30 days of purchase. We will make it right. This is our promise.
2. Where are the products manufactured?
All AdvoCare products are manufactured in the United States with the exception of Probiotic Fast Melt, which is manufactured in Denmark.
3. Where can I find ingredients or supplement facts?
Ingredients and supplement facts can be found on each individual product page. To find AdvoCare® products containing a particular ingredient, enter the ingredient you wish to find into the search engine found on the top right of the menu.
4. Can I take AdvoCare products if I am pregnant or nursing?
If you are pregnant or nursing, please consult your physician to decide if an AdvoCare product regimen is appropriate for your needs.
5. What is Informed-Choice?
AdvoCare has formed a strategic alliance with Informed-Choice to certify the products that carry the Informed-Choice logo are certified as banned-substance-free for substances banned in sport.
Review AdvoCare
Share your review below using the comment box. Your review will be published in this section.
Rate AdvoCare Customer Care
Click on the below stars to rate.