Air New Zealand started its operation on 1965, its the flag carrier airline of New Zealand.
How to Contact Air New Zealand Customer Support/Phone Number?
Customer Care phone: + 0800 737 000
Feedback : +64 (0)9 357 3000/ Other Contact numbers
Email: [email protected]
Website: https://www.airnewzealand.co.nz/
Air New Zealand registered office address
185 Fanshawe Street,Auckland 1010
Air New Zealand Overview
It was founded by an international agreement between New Zealand, Australia, and the United Kingdom.
The airline operates passenger flights to 20 domestic and 32 international destinations in 20 countries.
Founded: 1940
How to book a flight with Air New Zealand?
You can check here
Contact Air New Zealand support on Social Media (click on the icons)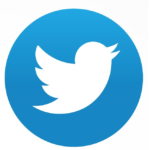 Download Air New Zealand app
Air New Zealand App on Google play


Air New Zealand App on Apple App Store


About Air New Zealand
It began as Tasman Empire Airways Limited.
Air New Zealand Silent Features:
Air New Zealand Cargo is the only current subsidiary of Air New Zealand Limited.
Its wholly own subsidiary regional airlines are Air Nelson, Mount Cook Airline and Eagle Airways.
The airline remains a major sponsor of New Zealand rugby, including the New Zealand national rugby union team, known as the All Blacks.
It operates a total of 116 aircraft.
It also provide Air New Zealand's frequent-flyer programme.
Air New Zealand Frequently Asked Questions(FAQs)
How to earn Airpoints Dollars?
You can fly with  Star Alliance airlines.
Shop with 65  Airpoints Partners, or with over 120 brands online through the Airpoints Mall.
Use  Airpoints earning credit or debit card, or OneSmart card.
What are the benefits of Air New Zealand's frequent-flyer programme?
Earn Dollar points
Redeem at face value on any fare on Air New Zealand ticketed and operated flights.
Members receive Status Points for almost every Air New Zealand flight or any other Star Alliance partners.
Where does Air New Zealand operates?
Australia
Asia
Pacific Islands
South America
Canada
Europe
New Zealand
Review Air New Zealand
Share your review below using the comment box. Your review will be published in this section.
Rate Air New Zealand Customer Care
Click on below stars to rate