Airbnb started its services on 2008, is an online marketplace for arranging or offering lodging, primarily homestays, or tourism experiences.
How to Contact Airbnb Customer Support/Phone Number?
Customer Care phone: + 1-855-424-7262
Email: support@airbnb.com
Website: https://www.airbnb.com
Airbnb registered office address
888 Brannan Street, San Francisco, California
Airbnb Overview
It was founded by Brian Chesky ,Joe Gebbia ,Nathan Blecharczyk . The company is based in San francisco, California, United States.
It serve worldwide and currently the site had 10,000 users and 2,500 listings.
Founded: 2008
How to become a host?
You can check here
Contact Airbnb support on Social Media (click on the icons)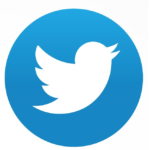 About Airbnb
Airbnb connects travelers seeking authentic experiences with hosts offering unique, inspiring spaces around the world.
Airbnb Silent Features:
It acts as a broker, receiving commissions from each booking.
The company does not own any of the real estate listings, nor does it host events.
It was conceived after its founders put an air mattress in their living room, later they turned their apartment into a bed and breakfast.
Airbnb is a shortened version of its original name, AirBedandBreakfast.com.
It employees provided "11,000 hours of service to 250 projects worldwide.
Airbnb Frequently Asked Questions(FAQs)
Do you charge fees?
Airbnb may charge fees to Hosts and or Guests in consideration for the use of the Airbnb Platform.
How many listing i can upload?
Unless expressly allowed by Airbnb, you may not list more than one Accommodation per Listing.
When will i get my payout?
Airbnb release payout 24 hours after your guest's scheduled check-in time.
If guest stays more than 28 nights , the payout  released monthly.
What is Airbnb Plus?
Its a selection of places to stay verified for quality, comfort, and style.
Review Airbnb
Share your review below using the comment box. Your review will be published in this section.
Rate Airbnb Customer Care
Click on below stars to rate