Airtel Bangladesh is a telecom operator in Bangladesh that began operations in the year 2010. Headquartered at Dhaka, Airtel Bangladesh's services cover mobile, internet and data services.
How to Contact Airtel Bangladesh
 

Customer Support/Phone Number?

Customer Care phone: 786 or 158, 016-78600786
Email: [email protected]
Website: https://www.bd.airtel.com/en
Airtel Bangladesh registered office address
House # 34, Road # 19/A, Banani, Dhaka 1213, Bangladesh
Airtel Bangladesh Overview
Formerly managing its operations as Warid Telecom, Airtel boasts of close to 8 million subscribers and offices across the country.
If looking for fast data speeds, subscribe to Airtel's 3G plans that offer high speed internet and quality voice service.
Founded: 2007
How to find Airtel Bangladesh?
You can check here
Contact Airtel Bangladesh support on Social Media (click on the icons)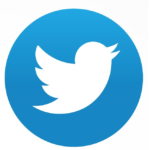 Download Airtel Bangladesh app
Airtel Bangladesh App on Google play


Airtel Bangladesh App on Apple App Store


About Airtel Bangladesh
The prepaid packages come with a broad range of features and prices. The plans include Dosti, Hoi Choi, Adda, Gangtalk, Golpo and Dolbol. Each offering something unique of its own, both for voice and data users. Prepaid subscribers along with postpaid users enjoy both national and international roaming. If interested in postpaid, one can enjoy special call rates, bonus talk time, internet and SMS bundles, among others. As for value added services, look for Airtel's ringtones, caller tunes, wallpapers, games, mchat, MMS, mobile backup, news, and call management services such as call waiting, missed call alert, call forward, conference call, call block and voice mail service.
Airtel Bangladesh Frequently Asked Questions(FAQs)
What is Door step service?
Airtel brings the 'Door step service' in Bangladesh, the most customer centric service ever.
This service will allow a Airtel customer to enjoy all kind of service at their preferred place and convenient time.
No longer you need to waste your time and effort to visiting our touch points we will be at your premises on your time with your desired services.
Sim Replacement
MNP
SIM Ownership Transfer
What are the services?
New connection Sales
SIM replacement / SWAP
Ownership Transfer
Easy Load Recharge & Data Sales
MNP
How to generate services request?
Dial 121 (Airtel users) or 01678600786 (Other user)
To avail our services, please email us at:

[email protected]

with your details and we will reach out to you.
Review Airtel Bangladesh
Share your review below using the comment box. Your review will be published in this section.
Rate Airtel Bangladesh Customer Care
Click on below stars to rate