Arbonne started its operation on 1980 in United States, its an international direct selling company.
How to Contact Arbonne Customer Support/Phone Number?
Customer Care phone: + 8444243648/ 1-800-ARBONNE
Email: [email protected]  (UK)
Website: https://www.arbonne.com/
Arbonne customer service registered office address
9400 Jeronimo Rd.Irvine, CA 92618
Arbonne customer service Overview
It was founded by Norwegian entrepreneur Petter Mørck.
Arbonne international offices in Australia, Canada, New Zealand, Poland and the United Kingdom.
Founded: 1980
How to register with Arbonne?
You can check here
Contact Arbonne customer service support on Social Media (click on the icons)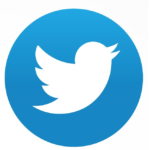 Download Arbonne customer service app
Arbonne customer service App on Google play


Arbonne customer service App on Apple App Store


About Arbonne customer service
Its a direct selling company which include products such as Cleansers, moisturizers, sunscreens, exfoliants, nutritional supplements. The estimated turnover is $544 million approximately in 2018. In 2018 Groupe Rocher, Paris, agreed to acquire Arbonne International and Nature's Gate from Natural Products Group. Arbonne products does not contain animal or by products.It got certification on their products which are pure,safe and beneficial to use. Its business model is based on network marketing. New products which are recently introduced in the market includes Cinnamon roll protein shake, Makeup Must-Haves set, True hair shampoo,Energy fizz stick variety pack,Clean swap box, Five make up set, Bio-hydria set etc.
How to shop?
You can check here.
How to Track orders?
You can check information here.
Review Arbonne customer service
Share your review below using the comment box. Your review will be published in this section.
Rate Arbonne Customer Care
Click on below stars to rate