Archos is a French multinational electronics company that was established in 1988 by Henri Crohas. Archos manufactures tablets, smartphones, portable media players and portable data storage devices.
How to Contact Archos
 

Customer Support/Phone Number?

Customer Care phone: 1-877-300-8879, +33-1-69-33-16-90
Email: [email protected]/[email protected]
Website: https://www.archos.com/
FAX: +33 1 69 33 1699/630 579-3515
Archos registered office address
12, rue Ampère, 91430 Igny, France
Archos Overview
Archos has offices in the United States, Europe and Asia. Over 60% of the company's revenue comes from across Europe.
In 2011, Archos had revenue of €171 million.
Founded: 1988
How to find Archos?
You can check here
Contact Archos support on Social Media (click on the icons)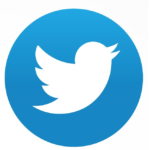 About Archos
The company's current product line includes G9 tablets, android internet tablets, windows tablets, PCtablet, e-readers, MP3/MP4 players, and more. Archos products can be purchased from resellers such as Amazon, Buy.com, Best Buy, Walmart, Newegg, Comp U Plus, CDW, among others.
Archos Frequently Asked Questions(FAQs)
How do I configure my 3G / 4G connection?
You must have a suitable phone plan and insert the SIM card in the correct slot if your device has two SIM card slots.
When you start your device, a warning will be displayed offering you to associate the predefined settings of your SIM card.
You can follow the various solutions in order until the problem is resolved. Depending on your operator, several solutions may apply.
How do I transfer a file to my device?
Depending on your device and its features, you have various options for transferring a file:
by downloading through your device's browser, the file will be available in the Download folder
via WiFi / Bluetooth® / Android Beam or HotKnot
Review Archos
Share your review below using the comment box. Your review will be published in this section.
Rate Archos Customer Care
Click on below stars to rate