Atlanta metro started its operation on 1972 in Atlanta Georgia, its public transport operator in the Atlanta metropolitan area.
How to Contact Atlanta metro Customer Support/Phone Number?
Customer Care phone: + 404-848-5000
Complaint : 404-869-8198
Lost and Found : (404) 848-3208
TTY  : 404-848-5665
Email: [email protected]/ [email protected]
Website: https://www.itsmarta.com/
Atlanta metro registered office address
2424 Piedmont Road, NE,Atlanta, GA 30324-3311,United States
Atlanta metro Overview
MARTA operates a network of bus routes linked to a rapid transit system.
It consists of 48 miles (77 km) of rail track with 38 train stations, 12 (streetcar), number of lines 4.
Founded: 1972
How to find Train stations and Schedules.
You can check here
Contact Atlanta metro support on Social Media (click on the icons)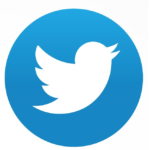 About Atlanta metro
It is the eighth-largest rapid transit system in the United States by ridership.It operates mostly in Fulton, Clayton,DeKalb,Gwinnett, and Cobb counties.It also provide bus service to two destinations in neighboring Cobb County. MARTA also operates Mobility, a separate paratransit service for disabled customers. It consists of heavy rail rapid transit system, a light rail system, and a bus system. It also serves the airport via a station located next to the main terminal.
Atlanta metro Frequently Asked Questions (FAQs)
What are the features of Breeze Card?
It can be used for long term and durable.
It allows user to upload money on the card and can be used over time again and again.
Cost is $2 in addition to the cost of fare or pass.
This can be used in Bus, Streetcar and Rail.
Where to Buy Marta Breeze Card?
RideStores
Breeze Vending Machines
Where to buy Marta Silver Breeze Card?
It can be purchased online.
Register and sign up to purchase card.
However if you want to buy online then it will usually week to deliver the card.
How to report Lost and Find item?
Submit an enquiry for Lost Item Inquiry Form.
Once form is submitted it may take up five business days to reach lost and found office.
If you want to visit in person, you can contact 30 Alabama Street, Atlanta, Ga 30303.
Review Atlanta metro
Share your review below using the comment box. Your review will be published in this section.
Rate Atlanta metro Customer Care
Click on below stars to rate