Autoanything started its operation on 1979, Its America's largest and fastest growing online retailers of specialized automotive products
How to Contact Autoanything Customer Support/Phone Number?
Customer Care phone/Sales: + (800) 874-8888
International : (858) 569-8111
Email: [email protected]/[email protected]
Website: https://www.autoanything.com/
Autoanything registered office address
6602 Convoy Ct. Ste, 200,San Diego, CA 92111
Autoanything Overview
It was established by Selwyn Klein, AutoZone purchased AutoAnything.com in 2012.
AutoZone had 5,465 locations in the United States, 524 locations in Mexico, and 14 locations in Brazil, for a total of 6,003.
Founded: 1979
How to check order status?
You can check here
Contact Autoanything support on Social Media (click on the icons)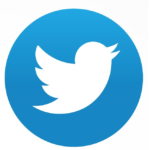 About Autoanything
It provide top quality products from trusted brands. It offers wide range of products such as Auto Parts, Auto Accessories, Truck Accessories, Jeep Accessories.  There are 6 million parts available for cars, trucks, SUV's, Jeeps and more.
Autoanything Frequently Asked Questions(FAQs)
Can I cancel an order once it's been placed?
Contact Customer service within 30 minutes of placing an order.
If its not cancel, buyer is responsible for shipping the item back and may be subject to a 20% Restocking Fee.
Do I have to pay for return shipping?
If the item is defective or exchange of items, there are no return shipping charges.
In some cases return shipping charges apply, however you may also get discount on shipping label.
How long will delivery take?
It varies according to the states and product.
It usually takes 1 to 5 business days after the shipment date for delivery.
Do you accept International Orders?
Unfortunately, this service is not available outside USA.
Review Autoanything
Share your review below using the comment box. Your review will be published in this section.
Rate Autoanything Customer Care
Click on below stars to rate