Avianca Airline founded on 1919, its national airline and flag carrier of Colombia.
How to Contact Avianca Airline Customer Support/Phone Number?
Customer Care phone: +57 (09)1 414 7545/ +57 (09)1 487 8801
Baggage: Contact details
Email: [email protected]
Website: https://www.avianca.com/
Avianca Airline registered office address
Avenida Eldorado No 92-30, Bogota,Colombia
Avianca Airline Overview
Avianca is the flagship of a group of eight Latin American airline. It is headquartered in Bogotá, D.C. with its main hub at El Dorado International Airport.
It operates 6000 flights per week and has 189 airplanes in our fleet. Its currently flying 108 destinations in 26 countries.
Founded: 1919
How to check Flight Schedule?
You can check here
Contact Avianca Airline support on Social Media (click on the icons)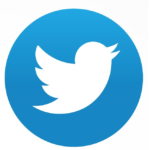 Download Avianca Airline app
Avianca Airline App on Google play


Avianca Airline App on Apple App Store


About Avianca Airline
It collabrated and has an codeshare agreement with AeroGal, Air Canada, Iberia, Lufthansa, Satena, United Airlines and Delta Air Lines. In 2009 Avianca merged with TACA and in 2012 Star Alliance announced that Avianca were full members .
Avianca Airline Frequently Asked Questions(FAQs)
What are the features of lifemiles?
Its a frequent flyer programe .
Free membership and can register online.
The main feature is to reward customer loyalty.
You can earn miles everytime when fly with star alliance.
It provide service hotels, retails, car rental and credit card partners.
What are the features of premium Cargo?
This service is available in any tpe of cargo
Must contact 15 days before shipment .
It mostly available in international shipment.
Its important to sign a contract.
How many types of LifeMiles Elite Flyer?
Silver (Star Alliance Silver)
Gold (Star Alliance Gold)
Diamond (Star Alliance Gold)
Review Avianca Airline
Share your review below using the comment box. Your review will be published in this section.
Rate Avianca Airline Customer Care
Click on below stars to rate