Azul Airlines TudoAzul (Reward) Customer Care Phone Number, Email, Opening Hours, Website, App and Social Media
Azul Airlines is a low-cost Brazilian airline. Azul Airlines is the best flight booking site and get flight ticket deals.
How to Contact Azul Airlines Reward (TudoAzul) Customer Support/Phone Number?
Customer Service: 0800 881 0500
Email: N/A
Website: voeazul.com.br
Azul Airlines TudoAzul Registered Office Address
Headquarters: Barueri, State of Sao Paulo, Brazil.
Opening Hours: Monday to Friday: 8 am to 8 pm, Saturday: 8 am to 2 pm
About Azul Airlines TudoAzul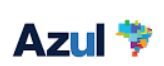 Founded: December 2008
Founder: David Neeleman
Azul Linhas Aereas Brasileiras S/A is a Brazilian airline based in Barueri, a suburb of São Paulo. The company's business model is to stimulate demand by providing frequent and affordable air service to underserved markets throughout Brazil.
Download Azul Airlines TudoAzul app from Google Play Store/ Android / Apple App store/ ios
Azul Airlines TudoAzul App on Google Play
Azul Airlines TudoAzul App on Apple App Store
Review Azul Airlines TudoAzul
Share your review below using the comment box. Your review will be published in this section.
Rate Azul Airlines TudoAzul
Click on the below stars to rate.