Barbie is the most popular fashion doll, manufactured by American multinational company, Mattel Inc. Barbie was officially launched in the March of 1959, by American businesswoman Ruth Handler.
How to Contact Barbie
 

Customer Support/Phone Number?

Customer Care phone: 1 800 524 8697, 310 252 2000
Email: service.mattel.com
Website: https://barbie.mattel.com/
Barbie registered office address
Mattel, Inc, 333 Continental Boulevard, El Segundo, CA 90245, United States
Barbie Overview
The fashion doll is in the market for over fifty years, which is a feat in itself, and the world has witnessed the evolution of Barbie, which kept on reinventing as time passed.
With an estimated brand value of $372 million, Mattel's Barbie generated a gross sales amount of US$1.6 billion in 2019.
Barbie has been crowned with the Board of Directors' Tribute by the Council of Fashion Designers of America, in an award ceremony held at the Brooklyn Museum.
Founded: 1959
How to find Barbie?
You can check here
Contact Barbie support on Social Media (click on the icons)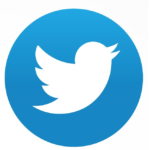 About Barbie
Barbie, Mattel has continued to let the legacy grow as the company pushed in to create an extensive appeal for more consumers. Starting with the original Barbie from 1959, the company has time and again designed and launched appealing pieces which have made it possible for the company to thrive, growth-wise. Day to Night Barbie, Western Barbie, Christie, Super Star Barbie, Black Ken, Golden Dreams Barbie, Ballerina Barbie- Cara, India Barbie, and Midge Hadley Barbie are some of the most talked-about dolls in the Barbie's history.
Right now, there are thirty-three different Barbies in the market. Barbie grow stale. Barbie comes with a full-fledged family, and the users can shop the variants in all the leading eCommerce and toy stores across the world.
Review Barbie
Share your review below using the comment box. Your review will be published in this section.
Rate Barbie Customer Care
Click on below stars to rate