BarkBox launched on 2011, it provide monthly subscription plan which offer dog products, services, and experiences.
How to Contact BarkBox Customer Support/Phone Number?
Customer Care phone: + 1 855-944-2275
Email: [email protected]
Website:https://www.barkbox.com/
BarkBox registered office address
221 Canal Street Sixth Floor New York, NY 10013 USA
BarkBox Overview
It was founded by Carly Strife, Matt Meeker, and Henrik Werdelin.
It has approximately 600,000 monthly subscribers.
Founded: 2011
How to find Parking and other details of Newark Airport
You can check here
Contact BarkBox support on Social Media (click on the icons)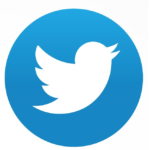 About BarkBox
It offers wide range of products such as Bark box, Super chew, Bark Shop, Bark park and Bark Retail.
Silent Features of Barkbox:
Each BarkBox has at least 2 toys, 2 treats, and a chew each month, all based on a monthly theme.
In Super Chew  each box contains 2 tougher toys, 2 hearty chews, and 2 bags of treats, all meant for the heavy chewer.
In Bark post its a dog-themed content site, which has over 3M unique visitors each month.
Bark Park is an outdoor club house for dogs.
Bark Retail provide collections of various dogs item.
BarkBox Frequently Asked Questions(FAQs)
What Size BarkBox Should I Get For My Dog?
It offer 3 sizes.
Large – 50 pounds, Medium – 20-49 pounds and Small – 20 pounds.
Are my Toys Safe?
These all toys are made in -house and use high quality material.
How Much Does It Cost?
It offers various subscription plan.
1 month – $29/month
6 month – $25/month
12 month – $22/month
What is return policy?
Unfortunately return item can not be processed .
In case item doesn't work, contact customer service.
What are my payment option?
Visa, MasterCard, American Express, Discover, and PayPal.
It does not accept cash, checks, prepaid cards or PayPal Credit.
Review BarkBox
Share your review below using the comment box. Your review will be published in this section.
Rate BarkBox Customer Care
Click on below stars to rate