Bayzat launched its services on 2013, its a technology company that provides insurance and HR software solutions.
How to Contact Bayzat Customer Support/Phone Number?
Customer Care phone: + 971 4 429 8898
Email: [email protected]
Website: https://www.bayzat.com/
Bayzat registered office address
10th Floor, Control Tower, Motor City, 391186 – Dubai – United Arab Emirates
Bayzat Overview
It was founded by Brian Habibi, Talal Bayaa, Tarek Bayaa, headquatered in Dubai – United Arab Emirates.
Its services use by companies like Subway, Fetchr, Mumzworld, Deliveroo, and many others.
Founded: 2013
How to check pricing of Bayzat?
You can check here
Contact Bayzat support on Social Media (click on the icons)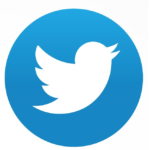 About Bayzat
Bayzat helps individuals and companies compare, buy and use their health insurance.
Bayzat Silent Features:
It easy to record and access employee information.
Easy to access health insurance policy.
Add or remove members .
It ensures that all HR processes are centralized, accessible and secure.
It process your payroll and disburse your salaries for free.
Bayzat is a cloud based solution that keep the data of employee secure.
Use by more than 1000 companies.
Bayzat Frequently Asked Questions(FAQs)
Does Bayzat issue any mortgages or Credit Card?
No, it does not issue mortgages, credit cards, insurance coverage or any other financial products.
What are the benefits of Individual health insurance?
Easy to compare insurance plan with other leading company.
Pay online.
Easy to access policy.
Excellent customer service.
When can an employer cancel the health insurance plan for an employee?
When employee visa is canceled, employee got transfer and leave a country then it will automatically cancel.
Review Bayzat
Share your review below using the comment box. Your review will be published in this section.
Rate Bayzat Customer Care
Click on below stars to rate