Berghaus is a British outdoor clothing brand founded in 1966 in Newcastle. The company designs and retails waterproof jackets, fleeces, base layers and legwear for men and women.
How to Contact Berghaus
 

Customer Support/Phone Number?

Customer Care phone: 0345 607 2477, +44 1254 277247
Email: [email protected]
Website: https://www.berghaus.com/
Berghaus registered office address
Berghaus Limited, 12 Colima Avenue, Sunderland Enterprise Park, Sunderland SR5 3XB, England
Berghaus Overview
The company revolutionized the rucksacks market when it first introduced the Berg 172 and Berg 272 rucksacks.
In 1977, it also introduced advanced waterproof and breathable fabric called GORE-TEX.
Products designed and manufactured by Berghaus are sold at stores and on ecommerce platforms.
Founded: 1966
How to find Berghaus?
You can check here
Contact Berghaus support on Social Media (click on the icons)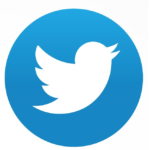 About Berghaus
Berghaus also operates an independent e-store where a wide range of products can be shopped. Berghaus-operated stores are found across Austria, Belgium, Germany, Denmark, Finland, Ireland, Netherlands, Norway, Switzerland, UK, Italy and Poland. Products that can be purchased directly on it's website include waterproof jackets, insulated jackets, fleece, base layers, shirts, tees, trousers, footwear, rucksacks and accessories like hats and gloves.
Berghaus Frequently Asked Questions(FAQs)
Where is my order?
If you have received confirmation of dispatch but your order has not arrived, please ensure that you have allowed sufficient time according to the estimated delivery times provided to you on your Shipping Confirmation Email.
For information regarding our delivery services, please visit our Delivery page.
If the delivery date has passed and you have not received your order, please use our Contact Us form to get in touch and we can assist you further.
How can I pay for my order?
You can pay for your order by credit or debit card. We accept Visa, MasterCard, and PayPal.
Unfortunately we cannot accept American Express or Maestro cards.
Width difference between Berghaus Boots?
The ranges have the same length however there is a difference in the width.
The women's range is 0.5 cm wider than the youth range and the men's range is 0.5 cm wider than the women's range.
Review Berghaus
Share your review below using the comment box. Your review will be published in this section.
Rate Berghaus Customer Care
Click on below stars to rate