BerryLook is a Chinese ecommerce company dealing with apparel and fashion accessories. Launched in 2017, the website is operated by Hong Kong-based Sunjoy Technology.
How to Contact BerryLook
 

Customer Support/Phone Number?

Customer Care phone: NA
Email: [email protected]
Website: https://www.berrylook.com/
BerryLook registered office address
Unit 04,7/F Bright Way Tower, No. 33 Mong Kok RD, Kowloon, Hong Kong
BerryLook Overview
It primarily deals with dresses, tops and bottoms for women and girls.
The catalog boasts a vast collection of chic fashion you can find on the Internet.
The products come in various styles and price points.
For new shoppers, the New In and Trends section are designed to help discover latest at ease.
Founded: 2017
How to find BerryLook?
You can check here
Contact BerryLook support on Social Media (click on the icons)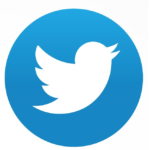 About BerryLook
Top product categories include dresses, tshirts, blouses, sweaters, sandals, sneakers, loafers, boots, leggings, pants, jumpsuits, skirts, jackets, coats, hoodies, blazers, bags, scarves, and jewelry. All bargain hunters out there can head to the Sale section for some irresistible deals.
BerryLook Frequently Asked Questions(FAQs)
How Do I Use A Discount Code ?
If you have a discount coupon, when you go to "check out" page, you may find an option where you need to input the number, that's how you use it.
What Currencies Can I Use ?
There are several currencies available as follows: Thai baht, US dollar, EURO, Great Britain Pound Sterling,Canada Dollar, Australia Dollar, Norwegian Krone, Switzerland Francs, Swedish Krona, Polish Zloty, Danish Krona, Japanese Yen, Hong Kong Dollar.
Review BerryLook
Share your review below using the comment box. Your review will be published in this section.
Rate BerryLook Customer Care
Click on below stars to rate