Best Buy is a well known global retailer of technology products and services. The American retail giant began in Canada in the year 1982.
How to Contact Best Buy
 

Customer Support/Phone Number?

Customer Care phone: 1-866-237-8289, 1-877-423-3429
Email: [email protected]/[email protected]
Website: https://www.bestbuy.ca/en-ca
Best Buy registered office address
8800 Glenlyon Parkway, Burnaby, BC, V5J 5J3 Canada
Best Buy Overview
Best Buy manages sales and other operations through more than 12,000 employees nationwide.
Best Buy boasts more than 250 million visits to its stores each year.
The stores currently number more than 175 and can be located at Ontario, British Columbia, Quebec, Alberta, Manitoba, Nova Scotia, Saskatchewan and New Brunswick.
Founded: 1982
How to find Best Buy?
You can check here
Contact Best Buy support on Social Media (click on the icons)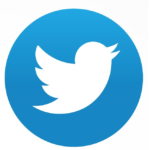 About Best Buy
It operates a chain of outlets selling computers, tablets, smartphones, cameras, camcorders, car electronics, accessories, peripherals and much more. Products are sold under the brands – Best Buy, Geek Squad, Best Buy Mobile, Best Buy for Business, and ReClaim brands. Featured brands include Acer, Amazon, Apple, Asus, Bose, Canon, Dell, Google, HP, JBL, Lenovo, LG, Microsoft, Philips, Samsung, SanDisk, Seagate, Sony and Toshiba.
Best Buy Frequently Asked Questions(FAQs)
How to Place an Order?
Want to buy something from BestBuy.ca? Here are 3 ways you can place an order.
Order online: Placing an order on BestBuy.ca is easy. Just add items to your cart, go to checkout, fill in your shipping and payment details, and place your order. We ship online orders to any address in Canada, and most orders over $35 ship free!
Reserve online for pickup at a store: Quick and Easy Store Pickup is the fastest way to get your online order. If an item is available in-store, you can reserve it on BestBuy.ca from the product details page or your cart. Once it's ready for pickup at the store you choose, we'll email you and you'll have 3 days to pick it up.
Order in-store: If you're in-store, we can help you place online orders at our checkout counter or in-store kiosk. Just talk to one of our Blue Shirts and we'll get you sorted.
What type of Payment Methods are in Best Buy?
On BestBuy.ca:
On BestBuy.ca you can pay for orders using:
Best Buy Gift Card
PayPal
MasterCard
Visa
American Express
In-store:
In-store you can use all the credit card and gift card options above, the Best Buy Card, or cash.
Review Best Buy
Share your review below using the comment box. Your review will be published in this section.
Rate Best Buy Customer Care
Click on below stars to rate