B&H Photo Video USA Customer Care Phone Number, Address, Email, Hours, Website, Service, Order a Product, Track Your Order App and Social Media
B&H Photo – Electronics and Camera Store
B&H Photo is a renowned retail store and online marketplace specializing in photography, video, and audio equipment, serving both professional and enthusiast customers with a wide range of products.
How to Contact B&H Photo USA Customer Support/Phone Number?
Customer Care phone: + 800.221.5743 / 212.239.7765 / +1 877-759-8003
Sales/Expert advice: + 800.606.6969 / 212.444.6615
Email: [email protected]
Website: bhphotovideo.com
B&H Photo Video registered office address
Headquarters: USA
Hours: Monday to Sunday: 10 am – 7 pm
Address: 420 9th Avenue, New York, NY 10001,United States.
Map: View Google directions here.
About B&H Photo Video Pro Audio
Founded: 1973
Founders: Blimie Schreiber, Herman Schreiber
The American photo and video equipment retailer founded in 1973, based in Manhattan, New York City. B&H conducts business primarily through online e-commerce consumer sales and business to business sales, as they only have one retail location.
B&H Service Options
Delivery
In-store pick-up
In-store shopping
Same-day delivery
B&H Categories
| | |
| --- | --- |
| Photography | Photo Accessories |
| Computers | Drones & Camcorders |
| TVs & Entertainment | Lighting |
| Professional Video | Audio-Visual |
| Mobile | Surveillance |
| Pro Audio | Optics |
View the Pay Your B&H Deals through the above link.
How to Order a Products in B&H?
Visit bhphotovideo.com
Choose Your Product
Select the Brand, Price, Type, Saving & Stock
Click Add to Cart & View Cart
Enter Your Personal Details (Name, Phone Number, Email)
Select the Payment Option (Credit & Debit Card, G Pay, PayPal, MasterCard)
Click Order
How to Track Your Order/ Return a Products?
Enter Your Phone Number / Customer ID
Enter Your Order Number
Click Find Your Order
B&H Login
Events in B&H
*Click here to view the Events Details
How to find Parking and other details of B&H Photo Video
You can check here
Jobs / Careers at B&H, USA
Click here to view the job vacancies at B&H, USA.
Contact B&H Photo Video Pro Audio on Social Media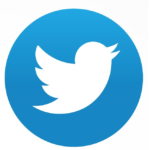 Download B&H app from Google Play Store, Android / Apple Play store, ios
| | |
| --- | --- |
| Google Play Store | Apple Play Store |
| | |
FAQs
1. What are the payment option?
Credit Cards
Paypal and credit cards
Checks/Money Orders
Wire Transfer
2. What are the methods of Shipping?
Free Expedited Shipping
Free Standard Shipping
Store Pick up in 30 minutes free
Low-Cost Shipping
3. What are the benefits of Student discount policy?
Its easy and free to use.
Discounts are available on thousands of products
Easy to renew
Registration process is easy.
4. What is the return policy?
Its easy to return the product .
You can return the unused products within 30 days of purchase of item.
Review B&H Photo in USA
Share your review below using the comment box. Your review will be published in this section.
Rate B&H Photo Video in USA