Bikroy.com is a classified advertisements website operating in Bangladesh.
How to Contact Bikroy Customer Support/Phone Number?
Customer Care phone: 09609 555444
Email:[email protected]
Website: https://bikroy.com/
Bikroy registered office address
Dhaka, Bangladesh.
Working Hours: 10am – 6pm, except Fridays & public holidays
About Bikroy
Date launched: 1 June 2012
Available in: Bengali, English Language
Bikroy.com is a website where you can trade almost everything. The best deals are usually with people in your city or area, so it's easy to trade locally at Bikroy.com. All you have to do is select your area.
It takes less than 2 minutes to post an ad on Bikroy.com. You can sign up for a free account and always post ads easily.
Bikroy.com has a huge collection of antiques all over Bangladesh, which makes it easy to find the product you want. So, if you are looking for a car, mobile phone, home, computer, or pet, you can find the best deal at Bikroy.com.
Bikroy.com is not specialized for any particular category – here you can sell products in more than 50 categories. We carefully review all published advertisements to ensure that quality meets our set standards.
How Doorstep Delivery works
Click on Order Online and place your order.
The seller will call you to confirm the order and arrange a delivery time.
The item will be delivered to your doorstep.
Buyer Protection: If the delivered item is not as described in the ad, it will be replaced for FREE.
Contact Bikroy support on Social Media (click on the icons)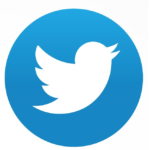 Download Bikroy app
Bikroy App on Google play
Bikroy App on Apple App Store
Bikroy Overview
Bikroy.com was launched in 2012 and has sections dedicated to private and business advertisements for cars and vehicles, property, electronics, home appliances and personal items, sport and hobby items, and jobs, among others.
FAQs
1. How do I post an ad?
Posting an ad on Bikroy.com is quick and easy! Simply click the yellow Post Ad button and follow the instructions.
If you are not already logged in, you will need to log in as the first step of posting your ad.
Your ad will go live once it has been reviewed.
2. How do I delete my ad?
To delete an ad, please go to your ad's page and click on the "Delete ad" option.
3. How do I edit my ad?
To edit an ad, please go to your ad's page and click on the "Edit ad" option.
4. How can I start chatting with someone?
To start a chat, go to an ad and click the Chat option. This will open a private chat between you and the ad poster.
5. What is "Daily Bump Up"?
To learn all about Daily Bump Up, please visit our Promote your ad page. You can also click "Learn more" under the Daily Bump Up option after you click the "Promote ad" option on your ad.
Review Bikroy
Share your review below using the comment box. Your review will be published in this section.
Rate Bikroy Customer Care
Click on the below stars to rate.