Bukalapak is an Indonesian e-commerce company. It was founded in 2010 as an online marketplace to enable small and medium enterprises go online and has expanded to support smaller traditional family owned businesses.
How to Contact Bukalapak
 

Customer Support/Phone Number?

Customer Care phone: 021-50813333
Email: NA
Website: https://www.bukalapak.com/
Bukalapak registered office address
Metropolitan Tower Lt. 22, Jl. R.A. Kartini Kav. 14 Cilandak Barat, Jakarta Selatan – 12430, Indonesia
Bukalapak Overview
This Indonesian e-commerce company is one of the biggest in the country and works to elevate SMEs (Small and Medium Enterprises).
The company has shown considerable growth in the last few years and currently hosts 90 million active users.
Going by the numbers, more than 30% of the total Indonesian population has already visited Bukalapak.
Founded: 2010
How to find Bukalapak?
You can check here
Contact Bukalapak support on Social Media (click on the icons)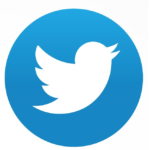 About Bukalapak
Bukalapak Founded by Nugroho Herucahyono and Achmad, the company started working in the homestay market, and the company persuaded the SMEs to join, one after the other. Through their online and offline platforms, Bukalapak has served more than 5 million partners. The startup unicorn's platform allows users to sell their goods digitally. The company was awarded the Achmad Bakrie Award XVI in 2018 for its contributions to technology and entrepreneurship.
Review Bukalapak
Share your review below using the comment box. Your review will be published in this section.
Rate Bukalapak Customer Care
Click on below stars to rate