Canada Border Services Agency established on 2003,  is a federal agency that is responsible for border protection and surveillance, immigration enforcement and customs services in Canada.
How to Contact Canada Border Services Agency Customer Support/Phone Number?
Customer Care phone: + 800-461-9999
Outside Canada: 506-636-5064
Email: contact@cbsa.gc.ca
Website: https://www.cbsa-asfc.gc.ca/
Canada Border Services Agency registered office address
355 North River Road, 6th Floor, Tower B,Ottawa ON K1A 0L8
Canada Border Services Agency Overview
It was founded by an order-in-council amalgamating Canada Customs (from the now-defunct Canada Customs and Revenue Agency) with border and enforcement personnel from the Department of Citizenship and Immigration Canada (CIC) and the Canadian Food Inspection Agency (CFIA).
The CBSA oversees approximately 1,200 service locations across Canada, and 39 in other countries.
Founded: 2003
How to find services offer by CBSA?
You can check here
Contact Canada Border Services Agency support on Social Media (click on the icons)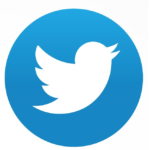 Download Canada Border Services Agency app
Canada Border Services Agency App on Google play


Canada Border Services Agency App on Apple App Store


About Canada Border Services Agency
It employs over 12,000 public servants, and offers around-the-clock service at 119 land border crossings and thirteen international airports.
Canada Border Services Agency Silent Features:
The Agency oversees operations at three major sea ports and three mail centres, and operates detention facilities known as immigration holding centres in Laval, Toronto, and Vancouver.
CBSA officers work on the front lines, screening persons entering the country and removing those who are unlawfully in Canada.
All persons and goods entering Canada are subject to examination by CBSA officers.
A major ongoing project of the CBSA is Advance Commercial Information, which requires shipborne and airborne cargo entering Canada to be registered with the Agency.
Canada Border Services Agency Frequently Asked Questions(FAQs)
What is Border service officer?
It is a federal law enforcement officer employed by the Canada Border Services Agency.
What is Dog Detector Service?
It has 69 detector dog teams located at ports across Canada.
They work in mail, air, land and marine modes.
Dog detactor train in specific commodities like narcotics, explosives and firearms,currency,plants, food and animals.
Who is eligible to become Dog Detector?
Alertness
Boldness
Good Physical condition.
temperament and many more.
What is border watch?
It is a toll free line which offers citizens to report suspicious cross border activity directly to the Agency in a direct and confidential manner.
Review Canada Border Services Agency
Share your review below using the comment box. Your review will be published in this section.
Rate Canada Border Services Agency Customer Care
Click on below stars to rate