Carid started its operation in Newjersy USA, it provide widest range of automotive parts and accessories .
How to Contact Carid Customer Support/Phone Number?
Customer Care phone/Sales: + 800-505-3274
Local : 1-609-642-4700
Email: [email protected]/[email protected]
Website: https://www.carid.com/
Carid registered office address
1 Corporate Drive,Cranbury, NJ · 08512
Carid Overview
It is one of the largest privately owned marketers of automotive products .
It provide world-class service, fast shipping, and easy returns.
Many of the products on CARiD.com will ship for free.
How to track order?
You can check here
Contact Carid support on Social Media (click on the icons)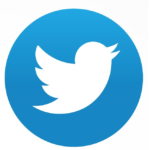 About Carid
It offers wide range of products such as :
Interior Accessories
Exterior Accessories
Performance Parts
Automative Lighting
Wheels and tires and many more.
Carid also offer various Coupon codes.
Carid Frequently Asked Questions(FAQs)
Who are eligible for Millitary Discount?
All Active Duty members, Reserves, Veterans and Retirees .
Including their immediate families.
U.S. Air Force, Army, Coast Guard, Marine Corps, Navy, and National Guard.
What documents are required to get millitary discount?
Valid millitary Email
Document of Last date of service.
Who can apply for Carid Scholarship Program?
16-20 age group
Should not be in anycase related to employee of CARiD or its partners.
Should be enrolled in post-secondary education in the upcoming semester.
Not Carid employee.
What methods are available for Shipping?
Review Carid
Share your review below using the comment box. Your review will be published in this section.
Rate Carid Customer Care
Click on below stars to rate