Casper (mattress) launched on 2014 in New York, its new york based e-commerce company  that sells sleep products like bedding, bed frames, pillow and mattresses online.
How to Contact Casper (mattress) Customer Support/Phone Number?
Customer Care phone: + 1 888.498.0003
Email: [email protected]
Website: https://casper.com/
Casper (mattress) registered office address
230 Park Avenue South 13th Floor New York 10003, USA
Casper (mattress) Overview
It was established by Philip Krim,Neil Parikh, T. Luke Sherwin, Jeff Chapin and Gabriel Flateman.
It covers Austria, Canada, Germany, Switzerland, United Kingdom, United States.
Founded: 2014
How to find stores?
You can check here
Contact Casper (mattress) support on Social Media (click on the icons)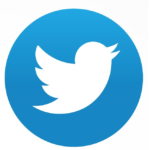 Download Casper (mattress) app
Casper (mattress) App on Google play


Casper (mattress) App on Apple App Store


About Casper (mattress)
Casper uses four types of foam, memory foam, and polyurethane support foam. It provide wide range of products which include Mattresses, pillows, sheets, dog mattresses, Bed frames and bedding etc.
Casper (mattress) Frequently Asked Questions (FAQs)
What payment method is used ?
Credit card including Visa, Mastercard, American Express and Discover.
PayPal
Debit/bank card
Apple Pay
Financing option is also available with Affirm. Click here for more information.
How does the trial offer work?
Casper provide 100 night trial on new Casper mattress, pillows, and bedding.
It also offer 30 night trial on all other Casper products.
What is the warranty on mattress? 
What is the processing time of refund of Casper (mattress)
Full refund start within a week of pickup.
For smaller item it take 1-2 weeks to process refund.
Once the return item is received, it will take 3-10 business days for the refund to settle in your account.
Review Casper (mattress)
Share your review below using the comment box. Your review will be published in this section.
Rate Casper (mattress) Customer Care
Click on below stars to rate