Catch of The Day is a leading ecommerce company in Australia, founded in the year 2006. In 2014, the company launched its own members-only club called the Club Catch.
How to Contact Catch of The Day
 

Customer Support/Phone Number?

Customer Care phone: 1300 222 824
Email: NA
Website: https://www.catch.com.au/
Catch of The Day registered office address
Catch Group, 767 Springvale Rd, Mulgrave 3172, Australia
Catch of The Day Overview
The website boasts of over 450,000 visitors each day, raking in close to 8,000 orders.
To take care of the large orders, Catch also invested in its own state of the art warehouse spread across 25,000 m2.
Currently, the website features more than 13,000 brands, from apparel, fashion accessories, electronics to home decor items.
Founded: 2006
How to find Catch of The Day?
You can check here
Contact Catch of The Day support on Social Media (click on the icons)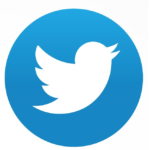 Download Catch of The Day app
Catch of The Day App on Google play


Catch of The Day App on Apple App Store


About Catch of The Day
Members enjoy free shipping on orders over $50 and access to extra discounts on select products. Products can be shopped on the website by keyword or category. Items you can find online include t-shirts, shirts, jeans, trousers, women's dresses, sandals, shoes, bags, sunglasses, jewelries, watches, furniture, kitchenware, home appliances, perfume, toiletries, skincare products, sporting goods, smartphones, cameras, computers, computer accessories, toys, and groceries.
Catch of The Day Frequently Asked Questions(FAQs)
Is there a limit on how many items I can purchase?
There are some cases in which maximum quantities per customer account are in place. In such cases, the product will clearly indicate it.
This is to ensure that all of our customers can take advantage of the savings made on our site.
Do you offer ZipPay or AfterPay?
We offer both ZipPay and AfterPay on a wide range of products available on the Catch site.
Please note that Afterpay and ZipPay cannot be used in conjunction with any Store Credit or gift cards on your account.
If you have any queries regarding these payment methods, please get in contact with our friendly Customer Service team via phone, chat or by submitting a request.
AfterPay and ZipPay are available on selected products throughout the site. Be sure to check if the item you wish to purchase has the logo of either payment method before proceeding to checkout.
For more information about ZipPay on the Catch site, click on the link below:
www.catch.com.au/zip-pay-learn-more
You can also view further details about AfterPay by clicking on the link below:
www.afterpay.com/en-AU/terms-of-service
Review Catch of The Day
Share your review below using the comment box. Your review will be published in this section.
Rate Catch of The Day Customer Care
Click on below stars to rate