Con Edison founded on 1823, commonly known as Con Edison or Con ed is one of the largest investor-owned energy companies in the United States.
How to Contact Con Edison Customer Support/Phone Number?
Customer Care phone: + 1-800-752-6633
Pay by phone: 1-888-925-5016
Email: [email protected]
Website: https://www.conedison.com/
Con Edison registered office address
PO Box 138 New York, NY 10276 United States
Con Edison Overview
World's largest energy delivery systems. Founded in 1823 as the New York Gas Light company.
It serve to 10million people and 5200 buildings are converted from oil to natural gas.
Founded: 1823
How to find location to pay bill?
You can check here
Contact Con Edison support on Social Media (click on the icons)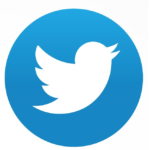 About Con Edison
The company provides a wide range of energy-related products and services to its customers through its subsidiaries.
Con Edison Silent Features:
ConEd offers a variety of programs and resources for its customers and stakeholders.
 In 2016, the company was listed among America's best large employers by Forbes.
 $12 billion in annual revenues as of 2017, and over $48 billion in assets.
 The company provides a wide range of energy-related products and services to its customers through two regulated utility subsidiaries and three competitive energy businesses.
Con Edison has invested $3 billion in solar and wind projects.
Con Edison Frequently Asked Questions(FAQs)
How to report and track a service?
You can report a problem like electric service, like a power outage or partial lights.
You can click here.
What is concern program?
It offers eligible customers a specially trained representative and advice about government aid programs, safety tips, and ways to save money on one's energy bill.
How we source our steam?
It is made from burning natural gas in one of our five steam-generating plants.
Our boilers also use low-sulfur oil or clean-burning natural gas to produce steam.
How to save energy bills?
Try to use cold wash.
Use sunlight.
Keep ducts and vents clean.
Take showers instead of bath.
Review Con Edison
Share your review below using the comment box. Your review will be published in this section.
Rate Con Edison Customer Care
Click on below stars to rate