Lufthansa founded on 1953 and started its operation in 1955 ,Germany. Its the largest airline in Euorpe.
How to Contact Newark Airport Customer Support/Phone Number?
Customer Care phone: + 49 (0) 800 – 83 84 267
Business partner  : +49 69 86 799 799
Email: [email protected] 
Website: https://www.lufthansa.com/
Lufthansa registered office address
Von-Gablenz-Straße 2-6,50679 Köln, Germany.
Lufthansa Overview
It owns subsidiary passenger airlines such as Austrian Airlines, Swiss International Air Lines, Brussels Airlines, and Eurowings including Germanwings, Deutsche Lufthansa.
Lufthansa Group airlines serve 343 destinations in 103 countries.
Founded: 1955
How to check status of the flight?
You can check here
Contact Lufthansa support on Social Media (click on the icons)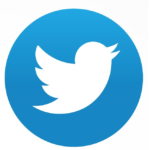 About Lufthansa
Its the largest flag carrier of Europe. The name derived from german word which means "Air Hansa".The group has over 700 aircraft. Lufthansa's corporate headquarters are in Cologne. Airline introduce the programme frequent flyer and awards programme, Miles & More.It offers numerous benefits to the flyer. From 1 january 2021 the airline is planning to make few changes in the programme of Lufthansa, Austrian Airlines and SWISS. The objective is to provide attractive and transparent programme.It does not affect Miles & More awards programme.
Following are the features of Miles & more:
Earn status miles for every one of your Lufthansa.
Frequent flyer programme is divided into three categories with different benefits: Frequent Traveller, Senator and HON Circle.
Frequent Traveller:free baggage allowance.
Senator : save valuable time by using the First Class check-in.
HON Circle:limousine and transfer service will be available to make both your arrival and departure easy.
Earn valuable award miles for everyday purchases.
 Miles can be used to purchase in Lufthansa WorldShop: for luggage, fashion, cosmetics and more.
How to check baggage details?
You can check here.
How to contact different region?
You can check information here.
Review Lufthansa
Share your review below using the comment box. Your review will be published in this section.
Rate Lufthansa Customer Care
Click on below stars to rate