Depop founded on 2013, it is a marketplace for selling and buying unique and vintage items, art, apparel and general merchandise.
How to Contact Depop Customer Support/Phone Number?
Customer Care phone: N/A
Email:[email protected]
Website: https://www.depop.com/
Depop registered office address
9th Floor, 107 Cheapside, London, United Kingdom
Depop Overview
It was founded by co-founder of PIG magazine and RETROSUPERFUTURE sunglasses, Simon Beckerman.
Its headquatered in London and offices in Milan and NYC.
Founded: 2013
How do i buy an item?
You can check here
Contact Depop support on Social Media (click on the icons)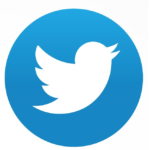 About Depop
Depop has 10 million+ stylists, designers, artists, collectors and vintage sellers.  Depop operates a social media-inspired peer-to-peer marketplace which uses artificial intelligence. It allows to buy and sell items using the Depop application which is available for download through an app store on your mobile device or via our website. It offers wide range of products such as clothing, sneakers, books, fashion accessories, music and much more.
Depop Frequently Asked Questions(FAQs)
What are shipping Charges?
It depends on size, item and location of item. For more information click here.
How do i sell my item?
First list your item .
Connect your paypal account.
Verify paypal account.
What about fees structure?
When you sell item on depop , it will automatically charge 10% fee on total transaction.
Do I have to wait for the money to land in my bank account before I ship?
No, Money is guaranteed as soon as sale is made.
How many items can I discount?
You can list upto 100 items.
Review Depop
Share your review below using the comment box. Your review will be published in this section.
Rate Depop Customer Care
Click on below stars to rate