Dick's Sporting Goods started its operation on 1948, its an American sporting goods retail company.
How to Contact Dick's Sporting Goods Customer Support/Phone Number?
Customer Care phone: + 1-877-846-9997
Field and Stream : 877-614-9173
Golf Galaxy : 800-287-90601
Email: [email protected]
Website: https://www.dickssportinggoods.com/
Dick's Sporting Goods registered office address
345 Court Street, Coraopolis, PA 15108 USA
Dick's Sporting Goods Overview
It was established by Dick Stack, company is based on Coraopolis, Pennsylvania.
It has approximately 850 stores, 100 Golf Galaxy locations, and approximately 30 Field & Stream stores.
Founded: 1948
How to find stores?
You can check here
Contact Dick's Sporting Goods support on Social Media (click on the icons)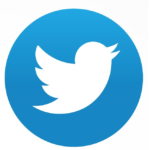 Download Dick's Sporting Goods app
Dick's Sporting Goods App on Google play


Dick's Sporting Goods App on Apple App Store


About Dick's Sporting Goods
It is largest sporting goods retail company in the United States. It offers wide range of products such as Exercise, Footwear & Apparel, Team Sports, Action & Racquet, Golf, Winter Sports, Water Sports, Outdoors, Rec Room, Fan Shop.
Silent features of Dick's Sporting Goods:
It offer high-quality sports equipment, apparel, footwear and accessories.
The company sponsored Summer Olympics and Paralympics in 2016 for Team USA.
In 2015 Dick's company partnered with Carrie Underwood and launch Calia, a fitness lifestyle line.
It currently operates in five distribution centers.
Due to quality and brands, its listed on the fortune 500.
Dick's Sporting Goods Frequently Asked Questions(FAQs)
What are the feature of ScoreCard?
Earn 1 point for every $1 dollar spent on purchase of goods.
Earn $10 Reward for every 300 points you earn.
Its easy and free to signup for this program.
What are the features of ScoreRewards Credit Card?
Earn double point on purchase from qualified in store.
Access to ScoreCard Gold status after opening ScoreRewards credit card account.
Earn triple point on opening and use a new account.
Special Financing option.
Earn 1 point for $3 using Mastercard.
Are eGift Cards available?
Yes its available in one of online stores.
What is return policy?
It offer 60-day return policy on most products.
Items must be return with original sales slip.
Items that need repair, should be sent to manufacturer.
Are there any items which cannot be returned?
Firearms
Ammunition
Crossbows
Gunpowder
Used Bikes
Airbeds and many more.
How to track order?
Its fast and simple.
Enter your order number
ZIP/postal code.
Review Dick's Sporting Goods
Share your review below using the comment box. Your review will be published in this section.
Rate Dick's Sporting Goods Customer Care
Click on below stars to rate