Digital River was founded by Joel Ronning in the year 1994. The company is a leading provider of e-commerce solutions, managing more than $3 billion in global online sales annually.
How to Contact Digital River
 

Customer Support/Phone Number?

Customer Care phone: +1 952 253-1234, +1 800 903 4152
Email: NA
Website: https://www.digitalriver.com/
Digital River registered office address
Digital River, Inc. 10380 Bren Road West, Minnetonka, MN 55343, United States
Digital River Overview
Digital River has offices in Germany, England, Ireland, Sweden, Taiwan, Japan, China and Brazil, and employs over 1300 people worldwide.
The company's clients include Microsoft, Adobe, EA Games, Kodak, Logitech, SanDisk, Nuance, Capcom, Netgear, Autodesk, among others.
The company processes online orders from over 130 countries, and offers transactions in 39 currencies and more than 30 payment methods.
How to find Digital River?
You can check here
Contact Digital River support on Social Media (click on the icons)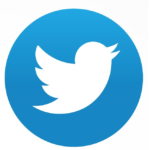 About Digital River
Presently, Digital River offers fully-managed enterprise e-commerce, self-managed enterprise e-commerce, do-it-yourself e-commerce, fully managed or self-service marketing program, Digital River World Payments, and more. Currently, the company has 8 international data centers and call center support in 14 languages. The company's platform offers site development and hosting, order management, fraud management, tax management, physical and digital product fulfillment, multi-lingual customer service, advanced reporting and much more.
Review Digital River
Share your review below using the comment box. Your review will be published in this section.
Rate Digital River Customer Care
Click on below stars to rate