Discovery Channel launched on 1985 in Silver Spring, Maryland, its a popular pay television network owned by Discovery inc.
How to Contact Discovery Channel Customer Support/Phone Number?
Customer Care phone: + (800) 398-6395 US and Canada
Estore Support: 1-855-210-1412
Outside US and Canada:1-800-398-6395 or other region contact numbers
Email: [email protected]/ [email protected]
Website: https://www.discovery.com/
Discovery Channel registered office address
One Discovery Place,Silver Spring, MD 20910.
 Discovery Channel Overview
Its a publicly traded company run by CEO David Zaslav and third most widely distributed subscription channel in the United States.
Discovery Channel reaches 431 million homes in 170 countries in 33 language.
Founded: 1985
How to find location?
You can check here
Contact Discovery Channel support on Social Media (click on the icons)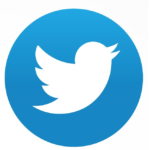 Download Discovery Channel app
Discovery Channel App on Google play


Discovery Channel App on Apple App Store


About Discovery Channel
Its one of the popular TV channel which broadcast worldwide.Initially it provided documentary series on different subjects such as Popular science, technology,history but after some time it expanded into reality TV series such as mythbusters,Unsolved history, automobiles and occupations. Apart from documentary series, it also focus on family and younger audiences. The most popular shows are Man vs Bear,Shark,street outlaws,Gold rush,Expedition unknown,Apollo 12, How It's Made, Dirty Jobs, Cash Cab etc. Discovery Channel also introduced online store in 1995 which include products such as educational gifts, videos, books, CD-ROMs and educational kits, most of which were manufactured with the Discovery Channel brand name.
Where to find discovery Store?
You can check here.
How to check schedule?
You can check information here.
Review Discovery Channel
Share your review below using the comment box. Your review will be published in this section.
Rate Discovery Channel Customer Care
Click on below stars to rate