Dubai International Academic City (DIAC), informally known as Academic City, is a university town in the city of Dubai, United Arab Emirates along the Dubai-Al Ain Road. The project was launched in May 2006 in liaison with Dubai Knowledge Park.
How to Contact DIAC Free Zone Customer Support/Phone Number?
Customer Care phone: +971 4 360 2060
Email: N/A
Website: http://diacedu.ae/
DIAC Free Zone registered office address
Dubai International Academic City Head Office, Block 10, Ground Floor, Dubai International Academic City
Working Hours: 8 am – 5 pm (Sunday to Thursday)
View Dubai International Academic City Free Zone Location on Google Map
DIAC Free Zone Overview
Dubai International Academic City (DIAC) is the world's largest free zone dedicated to higher education.
It was launched in April 2007 and is home to numerous regional and international colleges and universities.
Currently it serves over 24,000 students on more than 400 undergraduate and post-graduate programmes.
Contact DIAC Free Zone support on Social Media (click on the icons)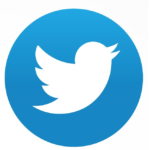 About DIAC Free Zone
As a university town, DIAC is a foundation for schools, colleges and universities. Consisting of 27 colleges and universities, 3 innovation centers, the DIAC enrolls about 27,500 students.
FAQs
1. Are there any hotels near Dubai International Academic City?
Yes, including Premier Inn and Radisson Blu.
2. Are there different sizes of offices available?
Yes, we offer several options of offices, fitted and non-fitted, in terms of sizes and locations that meet your exact business requirements.
3. Can Dubai International Academic City help my business in developing innovative ideas?
We regularly host networking events for businesses, freelancers and industry talents.
4. Can I get my commercial space built the way I want it to be?
Yes, you can design and construct your office according to your requirements and business needs.
5. Can I operate outside the free zone using my Dubai International Academic City licence?
No, you can only operate within the free zone.
Review DIAC Free Zone
Share your review below using the comment box. Your review will be published in this section.
Rate DIAC Free Zone Customer Care
Click on below stars to rate