Dubai Internet City (DIC) is an information technology park created by the government of Dubai as a free economic zone and a strategic base for companies targeting regional emerging markets. It was founded in 1999.
How to Contact DIC Free Zone Customer Support/Phone Number?
Customer Care phone: +97143911111
Email: N/A
Website: https://dic.ae/
DIC Free Zone registered office address
Dubai Internet City Head Office, Building 4, Dubai Internet City
Working hours: 8 am – 5 pm (Sunday to Thursday)
DIC Free Zone Overview
Dubai Internet City – DIC is built inside a Free Zone that provides a knowledge economy ecosystem designed to support the business development of information and communications technology (ICT) companies.
Contact DIC Free Zone support on Social Media (click on the icons)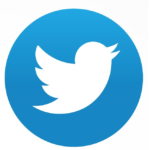 About DIC Free Zone
As the region's leading dedicated tech hub, we offer the perfect environment with the right mix of commercial spaces, services, retail, events for thousands of innovators that strive to make us home to great ideas.
FAQs
1. After I obtain my licence from Dubai Internet City can I operate my business in other emirates?
Sorry, the licence is valid only for operating your business within the free zone territory. Conducting business in other emirates is only possible by taking a dual licence under Law 13.
2. Are there any hotels near Dubai Internet City?
Guests arriving from out of town can stay at any of the business and luxury hotels in the vicinity of Dubai Internet City.
3. Are there any mandatory financial requirements for starting a business here?
A minimum paid-up capital of AED 10,000 is mandatory for FZ-LLCs incorporated in Dubai Internet City. If you are starting a branch of an existing foreign/UAE company, there is no minimum capital requirement.
4. Are there any provisions for protection of intellectual property rights?
While there are no such provisions with Dubai Internet City, you can protect your intellectual property rights by registering them with the Ministry of Economy.
5. Can Dubai Internet City help my business in developing innovative ideas?
Dubai Internet City has the following dedicated spaces focused towards nurturing innovative ideas and helping them come to life.
Innovation Hub – Our latest community development catering to businesses across various industries. in5 – An enabling platform for entrepreneurs and startups in tech, design and media.
Review Dubai Internet City Free Zone DIC 
Share your review below using the comment box. Your review will be published in this section.
Rate Dubai Internet City Free Zone DIC Customer Care
Click on below stars to rate