Dubai Knowledge Park (DKP) is a human resources management, professional learning and educational free trade zone campus in the city of Dubai established in 2003.
How to Contact Dubai Knowledge Park Free Zone Customer Support/Phone Number?
Customer Care phone: +97143901111
Email: N/A
Website: https://dkp.ae/
DKP Free Zone registered office address
King Salman Bin Abdulaziz Al Saud St – Al SufouhAl Sufouh 2 – Dubai – United Arab Emirates
Working hours: 8 am – 5 pm (Sunday to Thursday)
View Dubai Knowledge Park Location on Google Map
DKP Free Zone Overview
United Arab Emirates, that provides facilities for corporate training and learning institutions to operate with 100% foreign ownership.
There are over 400 companies and institutions operating within it, which include occupational assessment and testing providers, universities, computer training providers, professional centers, executive development providers and HR consultancy companies.
Contact DKP Free Zone support on Social Media (click on the icons)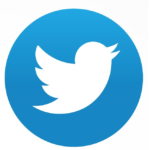 About DKP Free Zone
The region's most prominent training hub, trusted business partner and a center of excellence for professional development.
FAQs
1. Can I operate outside the free zone using my Dubai Knowledge Park licence?
No, you can only operate within the free zone.I am a large-scale Fortune 500 company and would like to set up in Dubai Knowledge Park. We would actually require our own building as we are setting up our head office for the GCC region in Dubai.
2. Can you build something for us and tailor it to our specifications?
Yes we can and have arranged this for other businesses before. We have a full-fledged service available known as our "Built-to-Suit" product, where we will actually design a building to your specifications and then rent it out to you over a long term period. With our Built-to Suit project, you will sit with our planning team for us to design a bespoke building for your requirements and assist you with launching your business here in Dubai.
3. What types of events are hosted at Dubai Knowledge Park?
From exhibitions, workshops, networking events, conferences, networking events, activations and more. you can enjoy access to a variety of events in Dubai Knowledge Park. For a detailed list of events, please click here.
4. Can I sponsor my family and/or domestic help?
Yes, and for more information visit axs, the servicing arm of TECOM Group.
Review DKP Free Zone
Share your review below using the comment box. Your review will be published in this section.
Rate DKP Free Zone Customer Care
Click on below stars to rate