DMCC (Dubai Multi Commodities Centre) was established in 2002 by the Government of Dubai to provide the physical, market and financial infrastructure required to establish a hub for global commodities trade.
How to Contact Dubai Multi Commodities Centre Free Zone Customer Support/Phone Number?
Customer Care phone:+971(0)44249600
Email: N/A
Website: https://www.dmcc.ae/
DMCC Free Zone registered office address
1st Floor, Almas Tower, Jumeirah Lakes Tower – Dubai – United Arab Emirates
Working hours: 8 am – 7 pm (Sunday to Thursday)
View Dubai Multi Commodities Centre Free Zone Location on Google Map
DMCC Free Zone Overview
Established in 2002, DMCC is a government entity with a strong record of investment in the innovative infrastructure, frameworks and services you need to succeed.
With an ongoing commitment to set the global standard, DMCC will continue to make Dubai the place to be for global trade.
Contact DMCC Free Zone support on Social Media (click on the icons)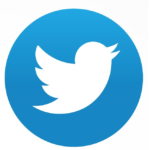 About DMCC Free Zone
Made for Trade, we have firmly established Dubai as a leading centre for trading international commodities and the world's fastest-growing Free Zone. We promote and facilitate trade across a range of goods from gold, diamonds and precious metals to tea, food and industrial materials. Today, as home to major multinationals and start-ups, we connect more than 18,000 businesses with the world-class services, leading infrastructure and vibrant community they need to thrive and succeed.
Review DMCC Free Zone
Share your review below using the comment box. Your review will be published in this section.
Rate DMCC Free Zone Customer Care
Click on below stars to rate