E.Leclerc is a leading French hypermarket chain founded by Edouard Leclerc in 1949. The Leclerc stores are a mix of hypermarkets, supermarkets and express stores.
How to Contact E.Leclerc
 

Customer Support/Phone Number?

Customer Care phone: 09 69 32 42 52
Email: NA
Website: https://www.e.leclerc/
E.Leclerc registered office address
26 quai Marcel Boyer, CS 10020, 94859 Ivry-sur-Seine Cedex, France
E.Leclerc Overview
E.Leclerc, which is also commonly known as Leclerc, employs more than 110,000 and has operations in 690+ locations.
The growing popularity of Leclerc has guided the French retailer to post a revenue of of €37.75bn in 2019.
A large chunk of it came from the ecommerce business.
Founded: 1949
How to find E.Leclerc?
You can check here
Contact E.Leclerc support on Social Media (click on the icons)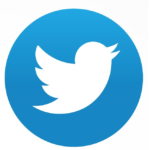 About E.Leclerc
Leclerc stores sell from groceries, apparel to home appliances. Offering better selection with value and savings is Leclerc's own private brands – Marque Repere, Bio Village, Nos Regions Ont Du Talent, Eco+, Tradizioni D'Italia, Tissaia and Lorigine Du Gout. Most hypermarkets boast of a gas station, drug store and opticals. You can also avail services such as ticketing, bill payment, purchase of gift cards and fuel card, and financing options.
E.Leclerc Frequently Asked Questions(FAQs)
How to order ?
You place your 1st order, follow the steps below:
Create your account by clicking on the " My account " section, then fill in your personal information and finally click on " Validate ".
Navigate and select the desired products. Add the item (s) and click on "Add to cart".
Check that your basket contains the chosen item (s) . When you wish to finalize the order, click on "Shopping cart". Check that your basket corresponds to what you bought, click on "Go to basket" and "Validate my basket"
Enter your billing and delivery address, then click "Validate" and then "Go to the next step" to pay for your order.
Check or change the delivery address if necessary. You can add your favorite addresses.
Enter your bank details and click on "Pay for your order".
Check your order summary and the confirmation email you received .
What are the payment options available ?
You can pay for your order with the following payment methods:
CB
Visa
Eurocard / Mastercard
E-Card (single-use prepaid card)
Review E.Leclerc
Share your review below using the comment box. Your review will be published in this section.
Rate E.Leclerc Customer Care
Click on below stars to rate