Etihad founded on 2003, its 2nd largest airline in the UAE.
How to Contact Etihad France Customer Support/Phone Number?
Customer Care phone: +33(0)157324343
Email: [email protected]
Website:https://www.etihad.com/fr-fr
Etihad France registered office address
27 Rue de Berri, Post Code 75 008, Paris, France
Etihad France Overview
It was established by Sheikh Ahmed bin Saif Al Nahyan.
It serves over 67 destinations in 45 countries with at least 1000 flights per week.
Founded: 2003
How to view and manage your booking?
You can check here
Contact Etihad France support on Social Media (click on the icons)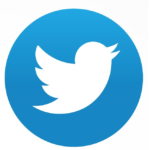 About Etihad France
Its headquater is in Khalifa City, Abu Dhabi. Etihad's equity alliance is composed of airlines in which Etihad has minority shareholdings includes Air Serbia (49%),Air Seychelles (40%),Virgin Australia (24.2%).
Etihad France Frequently Asked Questions(FAQs)
How to add excess baggage in booking?
Excess baggage can be added up to 30 hours before your flight.
You can add excess baggage during the time of check in , 1 hour before the flight.
Check the link.
What should i do if my luggage is damaged?
Check in at the Arrivals Office .
or Contact us within 7 days in writting. For more information click here.
What is Loyalty program?
Etihad Guest is the airline's frequent flyer program which launched in 2006.
It offers discount on shopping for members, various benefits.
It also offers extra baggage and priority check-in for frequent fliers.
Review Etihad France
Share your review below using the comment box. Your review will be published in this section.
Rate Etihad France Customer Care
Click on below stars to rate