Eucerin is a popular skin care brand based in Germany, selling body and face care products. Eucerin was founded by Dr Isaac Lifschuetz in 1902.
How to Contact Eucerin
 

Customer Support/Phone Number?

Customer Care phone: 040 – 4909 7555, +44 0 845 644 8556
Email: [email protected]
Website: https://www.eucerinus.com/
Eucerin registered office address
Beiersdorf AG, Unnastrasse 48, 20253 Hamburg, Germany
Eucerin Overview
Today, a wide range of skin care products containing the medical ointment base Eucerit are sold under the brand name of Eucerin.
They also have medicated sunscreen lotions and cleansing products.
Founded: 1902
How to find Eucerin?
You can check here
Contact Eucerin support on Social Media (click on the icons)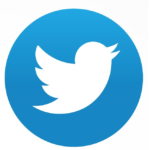 About Eucerin
Eucerin was manufactured with a sleek ointment base and non-perishable formula containing Eucerit. The brand was later taken over by Dr Oscar Troplowitz in 1911, who introduced a number of skin care and face care products containing Eucerin in the German market. These products included iodine creme and loose face powder. They can include topics on Atopic Dermatitis, Dry Skin, Blemishes, Acne, Cracked and Irritated Skin, Anti-Age, Hyperpigmentation, Hypersensitive Skin, Diabetic Skin, Anti-Perspirant and such others. The modern skin care brand has based its products on extensive research and scientific technology.
Review Eucerin
Share your review below using the comment box. Your review will be published in this section.
Rate Eucerin Customer Care
Click on below stars to rate