EVA Airways started its operation on 1991, is a Taiwanese international airline based at Taoyuan International Airport near Taipei, Taiwan.
How to Contact EVA Airways Customer Support/Phone Number?
Customer Care phone: +886-2-25011999
Baggage: +886-3-3517637/Other region contact
Email:[email protected]
Website: https://www.evaair.com/
EVA Airways registered office address
117, Sec 2, Chang An E. Rd., Taipei 104 Taiwan
EVA Airways Overview
It was founded by  Chang Yung-fa to establish Taiwan's first private international airline.
It operates to over 40 international destinations in Asia, Australia, Europe, and North America.
Founded: 1991
How to Timetable of EVA Airways?
You can check here
Contact EVA Airways support on Social Media (click on the icons)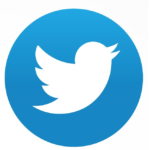 About EVA Airways
The airline was originally to be called Evergreen Airways, later changed its name to EVA Airways.
EVA Airways Silent Features:
It provide passenger and dedicated cargo services.
EVA Air has expanded to include air cargo, airline catering, ground handling, and aviation engineering services.
EVA Air is the 15th safest airline in the world, with no hull losses, accidents, or fatalities since its establishment.
It offers three classes of service on its long-haul flights: "Royal Laurel"/"Premium Laurel" (business), Premium Economy Class, and Economy Class.
EVA Air offers a variety of meals on intercontinental routes, depending on seat class, destination, and flight length.
EVA Airways Frequently Asked Questions(FAQs)
What is Infinity MileageLands?
Its a frequent flyer program.
It awards members points based on miles traveled and class of service.
How many types of tier program?
Divided into 4 tier
Green, Silver, Gold, and Diamond.
Is there any fee to become a member of Infinity MileageLands?
There is no fee.
Any who is two years old or above can become an Infinity MileageLands member
Review EVA Airways
Share your review below using the comment box. Your review will be published in this section.
Rate EVA Airways Customer Care
Click on below stars to rate