Expensify is a software company that develops an expense management system for personal and business use.
How to Contact Expensify Customer Support/Phone Number?
Customer Care phone: N/A
Email: [email protected]
Website: https://www.expensify.com/
Expensify registered office address
88 Kearny St Suite 1600 San Francisco, CA 94104, United States.
About Expensify
CEO: David Barrett (May 2008–)
Founded: 2008
Expensify is a powerful tool that automates expense management and receipt tracking. It streamlines your entire pre-accounting process and syncs seamlessly with both Xero and QuickBooks.
Expensify saves countless hours of grueling manual entry with one-click expense reports in real-time. Expensify also offers a user-friendly mobile app, which is available in the Apple Store and Google Play Store.
Products
Expensify has developed an expense reporting mobile and web application available in the Apple and Android marketplaces.
The app tracks and files expenses such as fuel, travel, and meals; once users photograph receipts, artificial intelligence identifies the merchant, date, and amount of the transaction, then automatically categorizes and saves the expense.
It also allows users to create receipts from online purchases that can be submitted for reimbursement.
Expensify allows users to download expense reports based on user transactions.
It also integrates with other financial applications and can also automatically import expenses incurred with partner companies.
Contact Expensify support on Social Media (click on the icons)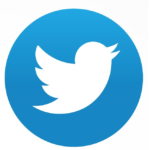 Download Expensify app
Expensify App on Google play
Expensify App on Apple App Store
Expensify Overview
Expensify is a business system used to manage expenses, transactions, and money matters through its real-time data and reporting processes.
The accounting functions performed by the user-friendly interface of Expensify come in handy for many money management issues.
Review Expensify
Share your review below using the comment box. Your review will be published in this section.
Rate Expensify Customer Care
Click on the below stars to rate.