Express Mail Service started its operation on 1874 in SWITZERLAND , its domestic and international mail service for which customer pays a premium for faster delivery.
How to Contact Express Mail Service Customer Support/Phone Number?
Customer Care phone: +41586671981
Email: [email protected]
Website: https://www.ems.post/en
Express Mail Service registered office address
EMS Unit,Universal Postal Union,International Bureau,PO Box 312,3000 BERNE 15,SWITZERLAND
Express Mail Service Overview
It is an international express postal service offered by postal-administration members of the Universal Postal Union (UPU).
It offer 8 million package everyday in more than 190 countries and territories.
Founded: 1874
How to find EMS global network?
You can check here
Contact Express Mail Service support on Social Media (click on the icons)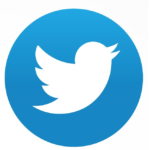 About Express Mail Service
The international delivery services are governed by the EMS Cooperative .  182 postal administrations have joined the EMS Cooperative, representing over 85% of EMS operators worldwide.
Express Mail Service Frequently Asked Questions(FAQs)
Who can join EMS Cooperative?
Bolivia
Bonaire, Sint Eustatius and Saba
British Virgin Islands and many more.
How to track your order?
Visit the link.
Enter 13 digit item number which is mention on each EMS item.
How to prepare EMS label?
First prepare EMS label and visit link .
Print and attach the label to the EMS item
Send it for delievery through local post.
Review Express Mail Service
Share your review below using the comment box. Your review will be published in this section.
Rate Express Mail Service Customer Care
Click on below stars to rate