Fitbit launched its services on 2007, it provide activity trackers, wireless-enabled wearable technology devices.
How to Contact Fitbit Customer Support/Phone Number?
Customer Care phone: + (877) 623-4997
Email:  [email protected]
Website: https://www.fitbit.com/
Fitbit registered office address
199 FREMONT STREET.14TH FLOOR,SAN FRANCISCO, CA 94105
Fitbit Overview
It was founded by James Park and Eric Friedman . Headquartered in San Francisco, California.
It operates in over 54,000 retail stores and more than 65 countries around the globe.
Founded: 2007
How to find stores of Fitbit?
You can check here
Contact Fitbit support on Social Media (click on the icons)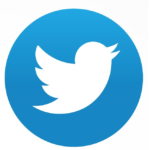 About Fitbit
These devices are use to measure data such as the number of steps walked, heart rate, quality of sleep, steps climbed, and other personal metrics involved in fitness.
Fitbit Silent Features:
Fitbit is considered the third largest wearable company in shipments which is behind  Xiaomi and Apple.
Sold to more than 100 million devices and have 28 million users.
It also offers a website and mobile app for iOS, Android and Windows 10 Mobile.
In 2014 various case of skin irritation and blistering are reported.
It won various awards including runner-up at TechCrunch50 in 2008.
Fitbit Frequently Asked Questions(FAQs)
How to obtain Warranty services?
You must have a return authorisation.
Click here
How do I get notifications from my phone on my Fitbit device?
Receive call, text message, calendar.
How do I charge my Fitbit device?
You can use USB port on your compute
UL-certified USB wall charger
It may take up to 1-2 hour for 100% charge.
Review Fitbit
Share your review below using the comment box. Your review will be published in this section.
Rate Fitbit Customer Care
Click on below stars to rate