GameStop started its services on 1984, its an American video game, consumer electronics and gaming merchandise retailer.
How to Contact GameStop Customer Support/Phone Number?
Customer Care phone: + (800) 952-5210/(916) 445-1254
Email: [email protected]
Website: https://www.gamestop.com/
GameStop registered office address
625 Westport Parkway,Grapevine, TX 76051
GameStop Overview
It was founded by James McCurry and Gary M. Kusin former Harvard Business School classmates in 1984.
It operates 5,830 retail stores throughout the United States, Canada, Australia, New Zealand, and Europe.
Founded: 1984
How to find stores of GameStop?
You can check here
Contact GameStop support on Social Media (click on the icons)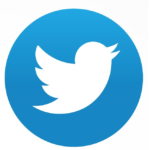 About GameStop
The company's retail stores primarily operate under the GameStop, EB Games, ThinkGeek and Micromania brands.
GameStop Silent Features:
GameStop also owns Game Informer, a video game magazine.
Get coupons and offers as well as announcements and news on upcoming pre-orders.
There is decline in physical games due to online services such as Xbox Live, PlayStation Network, Nintendo eShop, and Steam which can be downloaded easily.
GameStop is divided into two operating segments: Video Game Brands and Technology Brands.
GameStop Frequently Asked Questions(FAQs)
What is PowerUp Rewards?
Its a customer appreciation program
Easy to signup at any local store.
Once signup easy to score points and discounts.
How do i score with PowerUp Rewards?
10 points per dollar spent on almost all purchases.
pre-owned games, consoles, accessories, collectibles and more.
what are the requirement to join PowerUp Reward Program?
Your age should be 13 or older.
a legal U.S. resident
valid email and mailing address
Review GameStop
Share your review below using the comment box. Your review will be published in this section.
Rate GameStop Customer Care
Click on below stars to rate