Ganz is a Canadian soft toy and home décor company, famous for its plush animals and collectibles. They are the manufacturer of Webkinz, a toy with an interactive virtual-reality Internet site for children.
How to Contact Ganz
 

Customer Support/Phone Number?

Customer Care phone: 1 800 724 5902
Email: [email protected]/[email protected]
Website: https://www.ganz.com/
Ganz registered office address
One Pearce Road, Woodbridge, ON L4L 3T2, Canada
Ganz Overview
Now known for high-quality giftware, top-trending decor, baby fashion, and huggable plush, Ganz boasts at least 30,000 retail outlets, and the list is ever-growing.
Each toy has an attached tag, more like a 'secret code', that allows its owner to access the Webkinz World website.
Founded: 1950
How to find Ganz?
You can check here
Contact Ganz support on Social Media (click on the icons)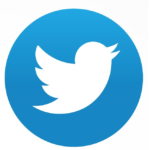 About Ganz
Webkinz is an original product of Ganz, a premiere toy company in Canada, known for its plush animals, collectibles, and home decor products. The company was established by Samuel Ganz along with his sons, Jack and Sam, in 1950. Samuel made his way to New York shortly after the second world war, while his sons were settled in Toronto. It was during one of the visits that Samuel brought along a doll to Toronto, which was manufactured in New York. The doll acted as a trigger, and after a few contacts and discussions, the Ganz toys were in the market. The company is currently headed by Howard Gaz, the founder's grandson. Ganz is headquartered in Toronto, Canada, and holds offices in Atlanta, Hong Kong, Shanghai, and Los Angeles.
Ganz Frequently Asked Questions(FAQs)
How do I create an online account?
If you're a Ganz customer, you can create your online account using your 'Ship To' customer number (provided by GANZ) and your phone number.
Please click here to checkout our video tutorial.
How can I check the status of my order?
You can login with your online account and visit 'My Dashboard' to check the status of your orders.
Your last 5 recent orders are listed on the dashboard.
To see all your orders, click on 'VIEW ALL ORDERS' button.
Review Ganz
Share your review below using the comment box. Your review will be published in this section.
Rate Ganz Customer Care
Click on below stars to rate