GeekBuying is a Chinese online retailer selling a wide range of electronics and accessories. The ecommerce company was founded in 2012.
How to Contact GeekBuying
 

Customer Support/Phone Number?

Customer Care phone: +86-(0)755-23943772
Email: [email protected]/[email protected]
Website: https://www.geekbuying.com/
GeekBuying registered office address
Shenzhen Value in Action Technology Co. Ltd, Shenzhen, Guangdong, China
GeekBuying Overview
It's catalog features more than 10,000 products, many sold at competitive prices.
There are close to 14 categories for shoppers to explore, including smartphones, televisions, tablets, computers, wearable devices, cameras, car GPS navigators, security cameras, LED lighting, headphones, memory cards, speakers, keyboards, routers, modems, cables and card readers.
Founded: 2012
How to find GeekBuying?
You can check here
Contact GeekBuying support on Social Media (click on the icons)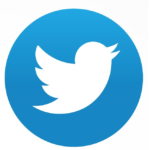 About GeekBuying
Geekbuying are passionate tech enthusiasts who enjoy sharing the latest gadgets with people all around the world. Smartphones, laptops, TV Boxes, smart wearables, and drones are amongst the most popular products on our website; but there are many other amazing gadgets you can find here on Geekbuying.
GeekBuying Frequently Asked Questions(FAQs)
Do you ship to remote areas?
Yes, GeekBuying delivers goods globally.
The fees & the duration of the shipment will vary depending upon the method of shipment selected. For more details about shipping, please visit our "Shipping Guide". If you have any queries, feel free to contact our customer service.
What is ES and UK Warehouse?
GeekBuying has local warehouses in Spain & the United Kingdom.
Goods ordered from these warehouses are shipped within 48 Hrs and sent directly to you.
Note: Items ordered from different warehouses cannot be purchased in the same order.
Review GeekBuying
Share your review below using the comment box. Your review will be published in this section.
Rate GeekBuying Customer Care
Click on below stars to rate