George Bush Houston started its operation on 1969, its an international airport in Houston, Texas, United States.
How to Contact George Bush Houston Customer Support/Phone Number?
Customer Care phone: + 1-281-230-3100
Lost and Found : 1-833-253-2940/Other Contact numbers
Email: [email protected]
Website: https://www.fly2houston.com/
George Bush Houston registered office address
7800 Airport Boulevard,Houston, Texas 77061
George Bush Houston Overview
It was originally named "Houston Intercontinental Airport" and it was later renamed after George H. W. Bush.
It about 23 miles (37 km) north of Downtown Houston between Interstate 45 and Interstate 69/U.S. Highway.
Founded: 1969
How to check airlines and destination?
You can check here
Contact George Bush Houston support on Social Media (click on the icons)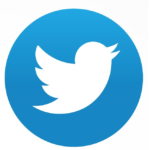 Download George Bush Houston app
George Bush Houston App on Google play


George Bush Houston App on Apple App Store


About George Bush Houston
It is 47th busiest airport in the world, and the 14th busiest airport in the United States. There are three main entrances into IAH's terminal areas. The airport has five terminals and 130 gates encompassing 250 acres (1.0 km2),with a 1.5-mile (2.4 km) distance from Terminal A to Terminal D.
George Bush Houston Frequently Asked Questions(FAQs)
Where to find battery charging?
Free power station is available in every terminal.
It also offer USB ports.
A small fee applies.
Where to find currency exchange service?
Terminals B, C, D and E.
Exchange rates and fees apply.
What are the services provided by all 5 terminals?
A : It serves as non-United domestic and Canadian operations along with United Express domestic operations and international departures.
B: serves most United Express domestic operations and international departures.
C: some United Express domestic operations and international operation.
D: It serves all non-United international operations and some United Express international arrivals.
E: It serves main base of international operations at IAH.
Review George Bush Houston
Share your review below using the comment box. Your review will be published in this section.
Rate George Bush Houston Customer Care
Click on below stars to rate