Goedeker's is an American retailer of appliances and furniture, founded by Ben Goedeker in the year 1051. Goedeker's is headquartered in Ballwin, Missouri.
How to Contact Goedeker's
 

Customer Support/Phone Number?

Customer Care phone: 888-768-1710
Email: NA
Website: https://www.goedekers.com/
Goedeker's registered office address
Goedeker's Superstore, 13850 Manchester Road, Ballwin, MO 63011, United States
Goedeker's Overview
It currently focuses on its ecommerce platform, with a catalog including 200 brands and more than 180,000 items.
It has a 45,000 sq ft warehouse, in addition to a 5,000 sq ft showroom in St Louis.
Founded: 1051
How to find Goedeker's?
You can check here
Contact Goedeker's support on Social Media (click on the icons)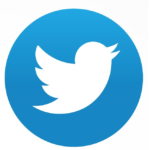 About Goedeker's
Products that can be purchased on the website include refrigerators, ovens, cooktops, dishwashers, dryers, washers, heaters, air conditioners, chairs, sofas, beds, dining sets, cabinets, bookcases, lockers, desks, tables, fireplaces, rugs, wall decor, mirrors, among others. On the homepage you can also find some of the discounted products and brands showcased.
Goedeker's Frequently Asked Questions(FAQs)
Why shop at Goedeker's?
Easy and straightforward shopping experience
Shop 24 hours a day, 7 days a week online
Courteous and professional service
Special rebates
Financing options available
Factory Authorized Dealer of the top brands
Where's my order?
Shortly after your order ships, you should receive an email with tracking information.
If for some reason you don't receive that email, please call 1-888-211-7839.
A customer service representative will be glad to assist you.
When will I receive my product?
Shipping time is typically 1-2 weeks for most brands.
Please read our delivery guidelines to help you better prepare for the arrival of your order.
Review Goedeker's
Share your review below using the comment box. Your review will be published in this section.
Rate Goedeker's Customer Care
Click on below stars to rate