Grainger was founded by William Wallace Grainger in the year 1927. It is a leading distributor of high quality industrial supplies.
How to Contact Grainger
 

Customer Support/Phone Number?

Customer Care phone: 1-847-535-1000, 1-800-472-4643
Email: [email protected]
Website: https://www.grainger.com/
Grainger registered office address
W.W. Grainger, Inc. 100 Grainger Parkway, Lake Forest, IL 60045-5201
Grainger Overview
The corporation boasts of more than 2 million active customers.
Grainger sells some 1.4 million products through local retailers and distribution centers.
In 2015, it had reveue of $9.97bn.
Founded: 1927
How to find Grainger?
You can check here
Contact Grainger support on Social Media (click on the icons)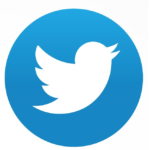 About Grainger
Grainger products are used in all major industries, from healthcare, manufacturing, government to hospitality. Headquartered in Illinois, US, the corporation currently employs some 24,000 people worldwide. The Illinois DC, San Francisco DC and Greenville DC are the company's largest distribution centers. A new addition will be New Jersey. Grainger also has a very successful online e-commerce model. It is in fact the 13th largest e-retailer in North America. In addition to that, with over 7,000 quality brands in its catalog, the company even makes delivery of products to over 160 countries.
Grainger Frequently Asked Questions(FAQs)
How to Register with Grainger?
When you become a registered user on Grainger.com you can:
Take advantage of faster ordering options
Save favorite items to personal lists
View your customized account information
Track your order status and order history
How to Access?
Must be signed in to Grainger.com
User Management can be accessed from the My Account drop down at the top of Grainger.com
Review Grainger
Share your review below using the comment box. Your review will be published in this section.
Rate Grainger Customer Care
Click on below stars to rate