Hikvision is the shortened version for Hangzhou Hikvision Digital Technology Co. Ltd. Founded in 2001 by the Zhejiang HIK Information technology Co. Ltd, the company is headquartered in Hangzhou, Zhejiang.
How to Contact Hikvision
 

Customer Support/Phone Number?

Customer Care phone: +86-571-8807-5998
Email: [email protected]
Website: https://www.hikvision.com/
Hikvision registered office address
No.555 Qianmo Road, Binjiang District, Hangzhou 310051, China
Hikvision Overview
Hikvision contributes 8% of its total revenue to its research and development segment.
Hikvision is listed on the Shenzhen Stock Exchange and is present in more than 155 countries.
The company has its registered offices in 18 countries and continues its operations in association with 24000 global partners.
Hikvision was ranked 800th in the Forbes Global 200's 2019 edition.
Founded: 2001
How to find Hikvision?
You can check here
Contact Hikvision support on Social Media (click on the icons)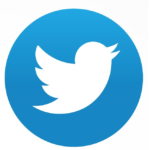 About Hikvision
Hikvision is a partially state-owned Chinese company, which is one of the leading manufacturers and suppliers of video surveillance equipment for military and civil purposes. Video Surveillance market has been a strong suit for the company. Products from the company have made their way into many premises, including finance, education, residential and retail. Hikvision has made technology more affordable, and a surveillance camera is now in reach of many people.
Review Hikvision
Share your review below using the comment box. Your review will be published in this section.
Rate Hikvision Customer Care
Click on below stars to rate